Welcome to Frederikshavn
Frederikshavn is surrounded by forest and beach. The city offers a wide variety of museums, both historical and modern. Amazing points of view. Perhaps it is possible to see both Læsø and Skagen. Frederikshavn has a wide and varied selection of restaurants, cafes and shopping.
In week 28, there is an extra large tent, called "The white tent" where it is possible to sit and eat a burger, French fries, drink a soda - or other fun between the matches. Depending on the program for the week, there may be different activities in the tent during the week. Definitely worth a visit.
Up close to the beach at Blokhus and Løkken and yet all the way into the forest sits the amusement park Fårup Sommerland. Fårup is one of Denmark's biggest tourist attractions with plenty of wild, fun and crazy water activities for the whole family. . There are over 60 rides - and once the admission has been paid, all rides and the Aqua Park are free.
During the summer, lots of things happen in Frederikshavn and the surrounding area. If you are on vacation in Frederikshavn, you have a lot of opportunities. Read more about the many experiences offered in Frederikshavn and the surrounding area.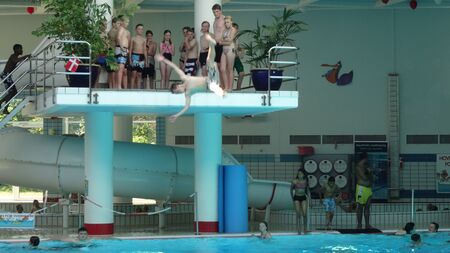 All guests, regardless of age, will experience a swimming pool where safety and hygiene are top notch. Frederikshavn Swimming Hall is fun and cozy. The swimming pool is continuously modernized with children's pool, baby corner, wellness facilities etc.